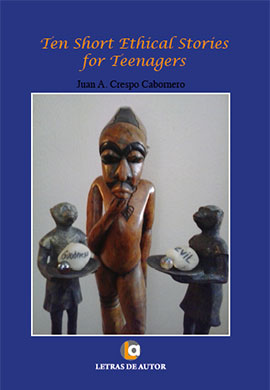 This book contains ten short stories chosen both for their ethical interest and for their proximity to the teenagers' world. They deal with a large range of ethical topics and moral experiences aimed at promoting rational and critical thinking in their readers.
This volume is also intended to be used as a resource for students learning English as a foreign language. It provides a set of stories featuring elements from different literary genres, such us letters, tales, poetic prose, ethical essays and short stories, which makes for more interesting and enjoyable reading. The stories offer an appropriate vocabulary and style to help young readers to break through the intermediate level of English language learning.
A section with exercises is also offered that provides three types of activities for each story. They are related to language understanding, language use and ethical learning.